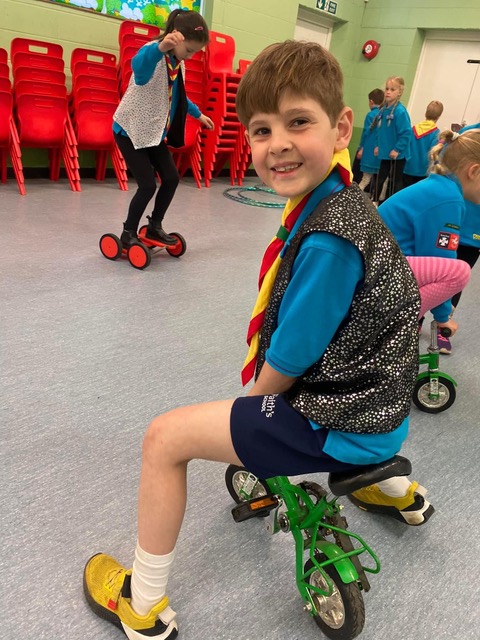 About Us:
Shooting Stars has been the leading circus skills teaching company in the UK for over 25 years.
Our circus workshops consist of a circus instructor and a full range of equipment from juggling scarves, balls, spinning plates, diabolos, and flower sticks to larger equipment such as unicycles, tightropes, stilts and crazy bikes.
With a large team of instructors we can take small groups of up to 30 at one time or much larger groups for bigger events of up to 500 people at one time!
Did you know?

All of our instructors have many years of experience teaching in schools and youth groups, all are DBS checked with full public liability insurance of £10 million and Risk Assessments!
What our customers say about us:
Liz,
Assistant Beaver LEader,
Beavers, Cubs, Scouts
Paul arrived in plenty of time to set up for 2 sessions of circus fun, with Beavers, Cubs and Scouts! Both groups learned two new skills, will Paul giving step by step instruction and encouragement.\n They then had plenty of time to play with the mini bikes, unicycles, juggling equipment and clown clothes! The time just whizzed by and every participant really enjoyed themselves! Thanks Paul,\nLiz
Meet the Team: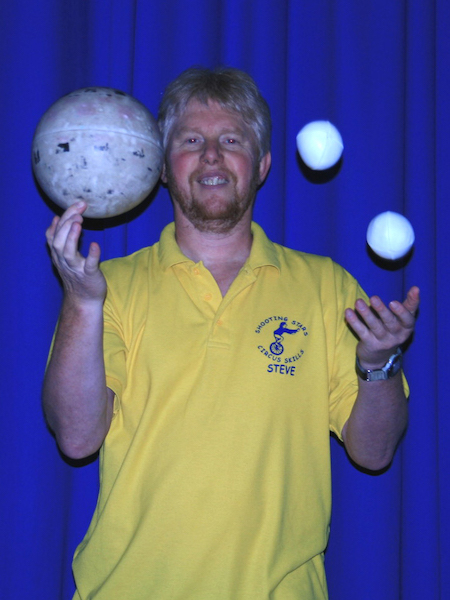 Steve Grainger
(The Big Cheese)

Shooting Stars Circus Skills was conceived through my passion for juggling over 30 years ago. From its humble beginnings as a hobby, it has since grown into the largest circus skills workshop in the UK. After university I became more interested in the educational benefits that circus skills has to offer children, which led me to develop specialist resources combining circus skills and the curriculum. In my spare time I like to go walking/hiking, photography, reading, golf and, of course, juggling.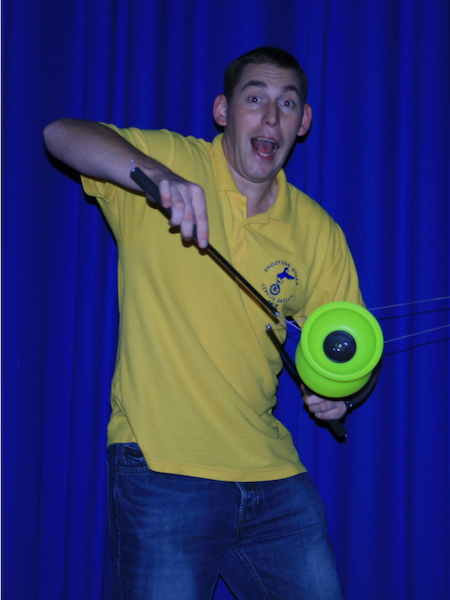 Paul Grainger
I have been juggling since the age of 11 and have worked with Shooting Stars Circus Skills since the very beginning. I learnt to juggle at a summer fete in Birmingham and it was a hobby for many years. I have performed at many shows and events over the years but now concentrate on passing circus skills onto children (and adults) with the hope that they will get as much enjoyment out of it as I do. I enjoy physics, eating apples and gadgets.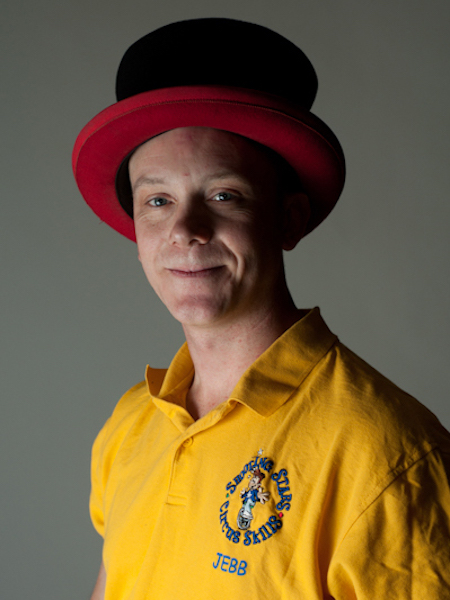 Jebb Christie
Juggling and other circus skills were my hobby, Then, I realised that I wanted to perform, so I started busking on the streets whilst travelling. In 1996 I became the manager of a circus shop in Oxford, then London. In 2000 I gave up the 'day job' to become a full time performer and teacher of circus skills, and I'm still living the dream. Love juggling! Love teaching!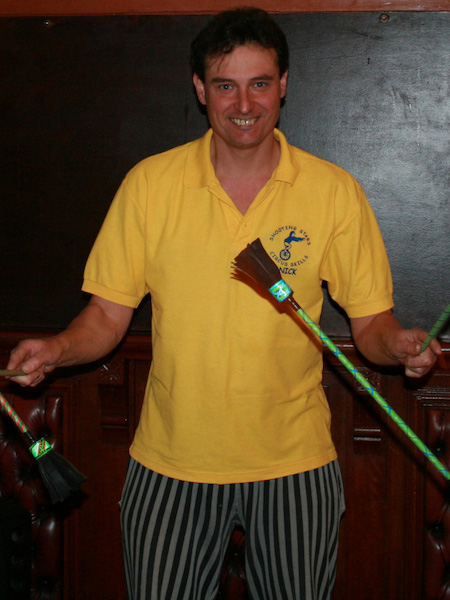 Nick Putz
A friend taught me how to juggle 3 balls when I was a teenager on a beach in Cornwall. Years later, determined to start a career in show business, I got a job as an actor in a small circus company and learnt other circus skills while 'on the job'!

I began teaching circus workshops in 1992 and have taught a wide variety of classes: from a pre-nursery group of 2 year olds to a year long circus module at a drama school; from a group of street children in Kabul to corporate training sessions in the Home Counties; from young offender institutions to centres for extreme special needs; and, of course, schools and youth groups all over country. As a performer, I am a stiltwalker, unicyclist and juggler.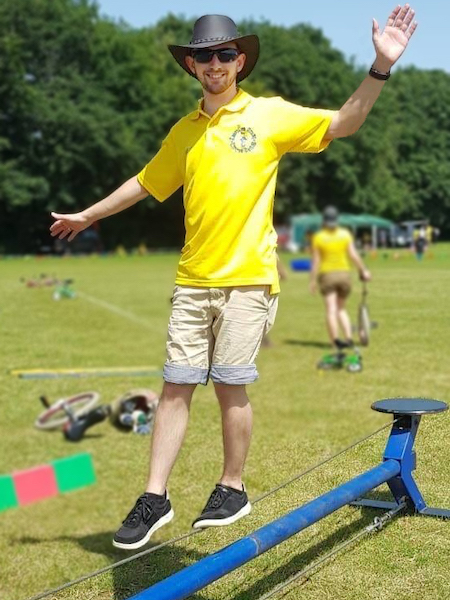 Fred Holliday
I first fell in love with juggling/circus skills at the age of 12 when I used to go to Steve's holiday workshops at Abbey Park School, Pershore. I went along every single half-term and school holiday to learn new skills and would practice for hours on end afterwards, most evenings and most weekends. I did my year 10 work experience with Steve helping him run a week-long event at a school where he showed me how to teach others the skills and tricks he'd taught me. Over 10 years later I still love the circus/juggling community and love the work I get to do: teaching others new skills or adding and building on existing ones.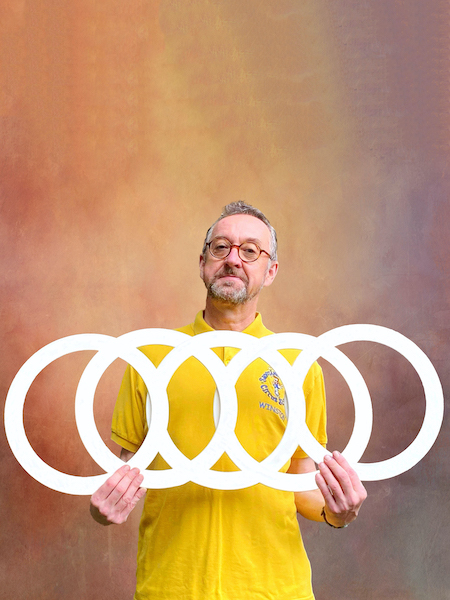 Winston Plowes
I learnt to juggle at university in 1984 and have been a professional entertainer and circus skills teacher for about 25 years now.

Over this time I've travelled to every corner of Europe and worked at hundreds of major festivals and events. Having taught almost every age and client group imaginable I have never tired of seeing the shock, surprise and reward that comes at that magic moment when someone learns to juggle for the first time!

I'm proud to have been part of the Shooting Stars team for many years now and it's been a great experience that's expanded my teaching and experience. I look forward to being part of such a great professional team for years to come and to passing on my skills.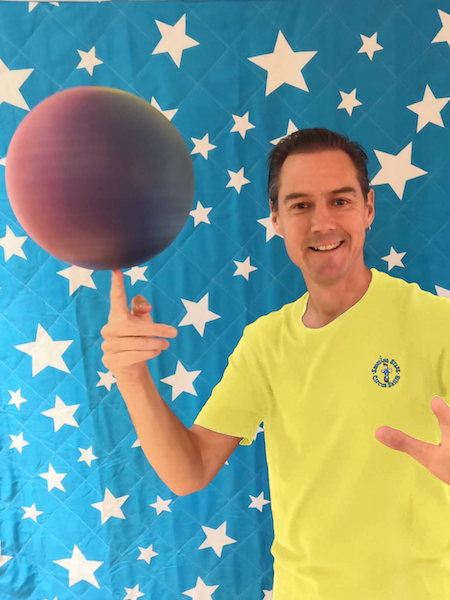 David Ford
I started juggling as a teenager: balls first, then clubs and then fire! Oh, and along the way, also diablo, devil sticks, stilts, poi, staffs, scarves, plates, shaker cups, ball spinning, unicycling … and then more fire!

As a philosophy student at Lancaster University I was involved in setting up a juggling society and this helped develop these skills further. After twelve years of working with adults with learning difficulties in London, I finally started to use these skills for performing, and together with circus skills workshops, this has been how I have made a living for many years now.

I have travelled to many countries with the skills I have learned, I have juggled knives on TV on Eight Out of Ten Cats Does Countdown and I have done a show at Covent Garden when it was so cold and quiet that I put out potatoes on the floor to be my audience – and then a pigeon came and started eating them!

I've really enjoyed combining maths physics, chemistry and philosophy with juggling and unicycling for the Circus Science shows at schools. Seeing anyone's face light up with satisfaction is a great sight, no matter how we come to meet, or how old they are.

Shooting Stars have been involved in putting on the largest workshops I have ever done – with schools and groups of brownies and guides, cubs and scouts from all over the country.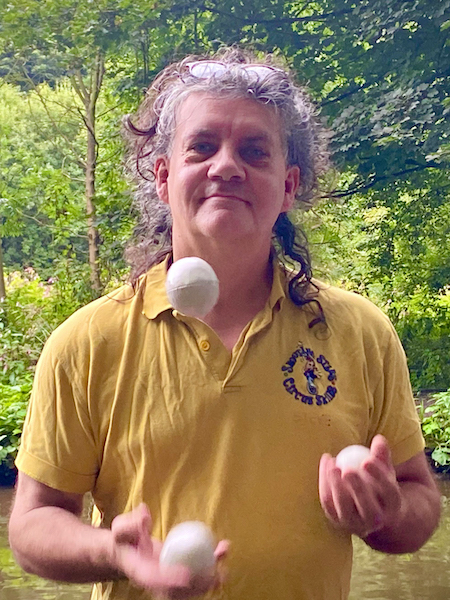 Steve 'Brush' Broomhead
I started juggling sometime in the 80's, and with a few like minded people set up a juggling club in Manchester in 1990.. and its still going!

I worked as a street performer for many years, including a stint in a circus in Jordan, and performances at Singapore Kids Fest and Arts Fest.

These days i mostly teach circus skills, tho i still get involved in the odd performance, my own personal favourites are juggling and sometimes a bit of close up magic.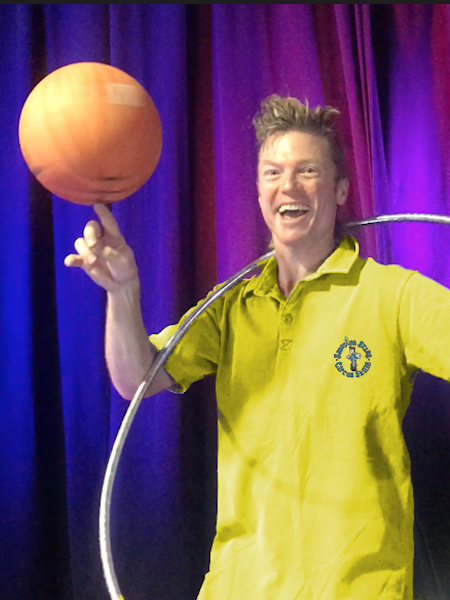 Dimitri Ogden
I've been juggling since the age of ten when I was given a set of three balls as a Christmas present. Fast forward to present day and I've traveled the world doing juggling shows. I've always found much joy in teaching and sharing circus skills. When not performing or teaching, I can be found playing board games with my kids, running the hills of Lancashire, or sometimes on top of my 5 foot high unicycle trying to solve the Rubik's Cube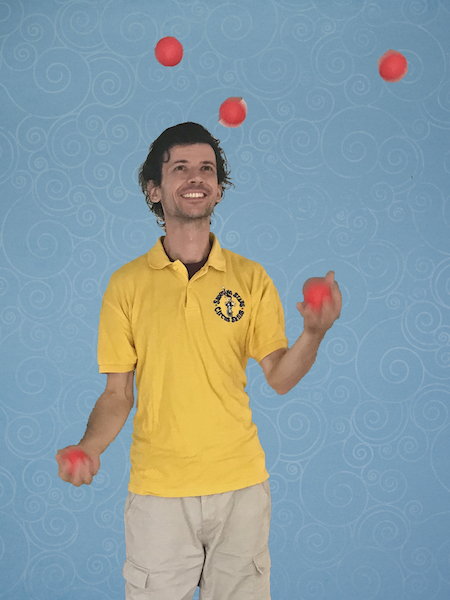 Sam Veale
Circus Skills Teacher - Juggler - Children's Entertainer

Juggling started as a hobby when I was at university but I made it my career after I left. I've performed with the English National Ballet, Glyndebourne Opera Company and in numerous cabaret venues as well as being featured in over 20 TV commercials.

I love to share what I do and I teach all manner of juggling and balancing skills to kids and adults alike.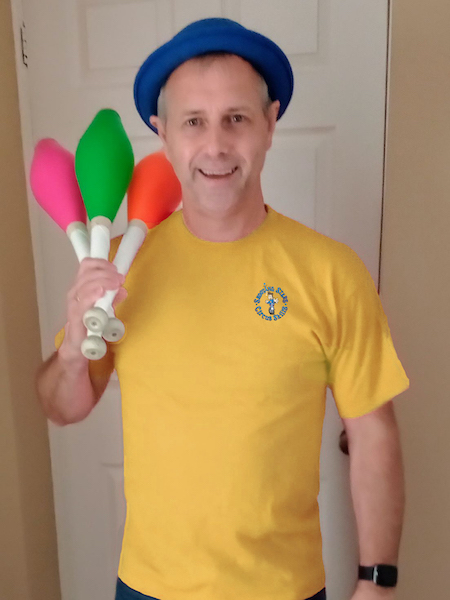 Mark Taylor
I have been running Circus Workshops for over 10 years now. I have always loved the circus from an early age and learnt to do all the circus skills at a Circus Skills School.

I have performed at Schools, Festivals, Events, Childrens Parties Etc. I can teach all ages and have worked with Special needs children and adults. I don't think I will ever grow old of enjoying what I do and seeing what I see.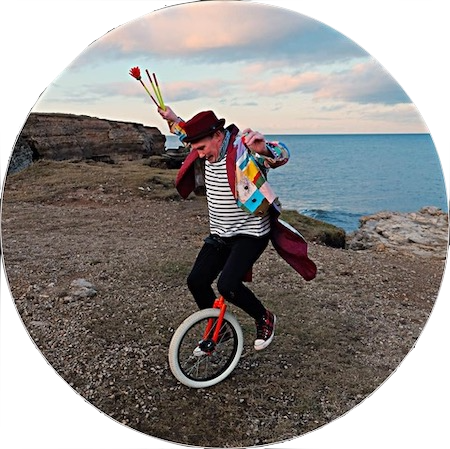 Marty Bloomfield
Marty's introduction to circus skills started 33 years ago when he received a unicycle as a Christmas present whilst working in the North East as a postman. Naturally it was a Post Office red colour and Marty occasionally would use his unicycle on his 'round' stating that due to cutbacks they only gave him half a bike (true story). Further interest in circus skills developed along with a Performing Arts degree in the early noughties leading to work withs schools, community groups, council events etc along with an appearance more recently on Ceebeebies television. When not juggling or unicycling, you'll find Marty either skating, paddleboarding or with his feet up enjoying a nice cuppa tea!
Craig Newton
Balloon Modeling
Nathan Brown
Not Available
Camilla Lysell
Balloon Modeller
Arthur Hyam
Diabolo, Juggler
Erin Cunningham
Circus workshops
Hula hoop workshops
Hula hooping Hen Parties
Hula hoop walkabout
Hula hoop stage shows with daylight hoops or LED hoops.
Mini (isolation) hoops (daylight or LED)
Stilt walking
Fire performing (many different fire props) - solo, freestyle and choreographed multi person stage shows with SFX and pyrotechnics.
I specialise in hoops and fire, particularly fire performance for weddings, and theatrical performances for Halloween. I also do some aerial. I am starting to do kids parties, I also busk and am working on a street show.